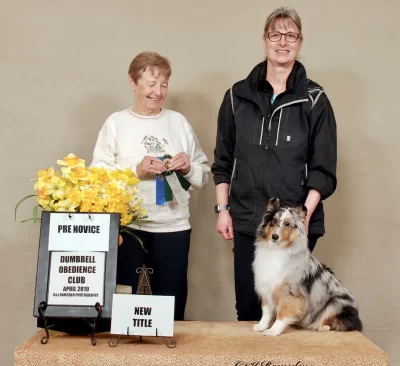 Leanne Good Founder and Head Trainer Leanne has a love of all animals and has had the most opportunity to work with dogs during her life. She's trained family pets throughout her childhood, but it was about 19 years ago that she really started to take it seriously and studied and tried whatever she could get her hands on with dogs. There have been many wonderful sources over the years with Karen Pryor, Dr. Ian Dunbar, Dr. Sophia Yin, Ken Ramirez, Hannah Brannigan, Michele Pouliot, Susan Garrett, Denise Costanten, and the list goes on…. 
Leanne became a Karen Pryor Academy Certified Training Partner with Distinction in 2013. She started learning about, and really using clicker training under the guidance of Denise Costanten from Brigadoon Service Dogs as she was helping to train the dogs for their partners. Four years later, she decided to study intensively and learn from one of the best, Karen Pryor. She has also trained to become one of the only Puppy Start Right Instructors in the Fraser Valley.
Leanne Good has been researching and learning about different methods of dog training for 19 years. After many years of trying different techniques on her own and other's dogs, she has found that training based on positive reinforcement has more willing learners in the dogs, and stronger bonding with their human partners.
​
All trainers involved with WOW! Dog Training will only use positive based methods. We will not use choke chains, prong collars or shock collars.
Considering that time seems to always play a factor in what dog training classes you choose, we strive to give you as many options as possible, and have you be able to start right away, without a long wait for a class that has started already to finish.
At WOW! Dog Training we are passionate about our Puppy Start Right program. We believe that a lot of dogs could be saved from ending up in shelters if they just get started right with correct socialization. We also believe that all dogs should be a pleasure to live with and not a challenge or hazard to people, your home, or your community. Our most popular program Dog Manners 101-Mastering Basic Manners teaches Foundation skills that make all of this possible.
We help YOU find the
AMAZING in your dog!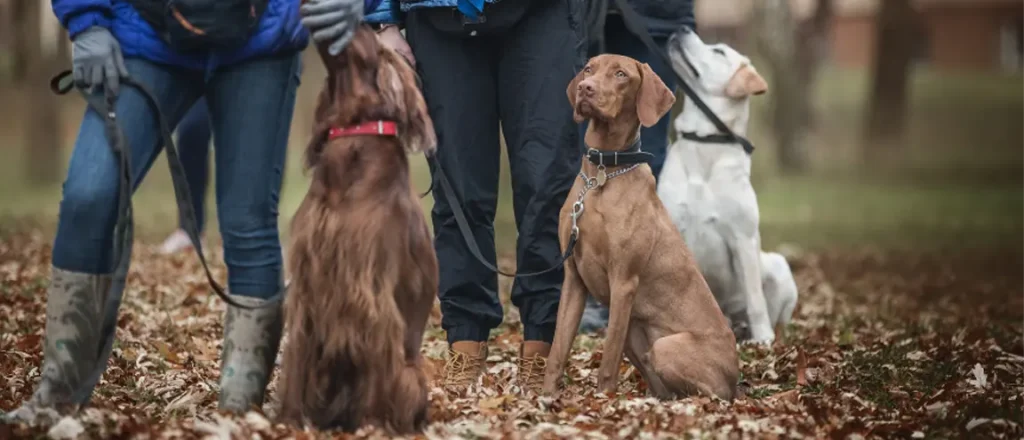 Choose What Fits
You Best
Whether you are looking to learn from home, personal training, or in a group training setting – WOW! Dog Training will work with you and whichever learning style is best for you, your schedule, and your dog. We're here for you, to help bring out the AMAZING in your dog!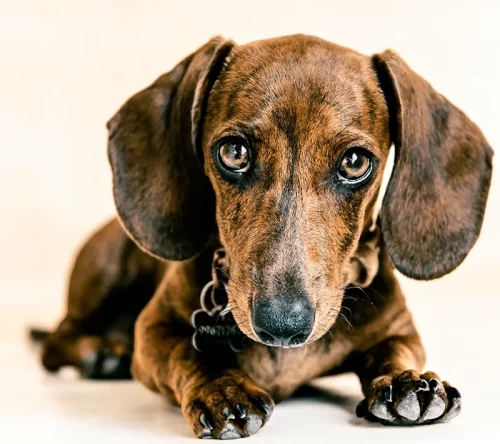 At WOW! Dog Training we work extremely hard to make sure that your dog is in the best care, but we also strive for YOUR happiness as well!
I am beyond satisfied with WOW Dog Training! Leanne Good is a terrific certified trainer offering knowledgeable training advice using positive reinforcement techniques. She has been exceptional in helping us build a confident and responsive dog. We have enjoyed her training style so much as to go on with her Rally and Trick classes. She offers great value for competitive prices! i would strongly recommend!
Wow Dog Training provided a terrific experience for my dog and I! Leanne Good offers professional, science based training delivered in a comprehensive, kind lesson. With her coaching, I was able to work through my dogs reactivity, and can now enjoy loose leash walking in the park. I would not hesitate to recommend this business.